Visitors to the Regional Archaeological Museum (RAM) can get a close-up look at a unique collection of archaeological objects that tell the story of human life in the Meuse and Bosbeek region, from prehistoric to modern times.

This time-travelling visit will reveal the teeth of a prehistoric woolly mammoth, Roman urns and medieval glass, before arriving in the flourishing Maaseik of the early modern and modern ages. Objects discovered during excavations by the archaeological service of Maaseik from the 1980s on, and others acquired through gifts and loans, have brought together to form an extremely varied collection. They bring regional history to life, from the stone age to the end of modern times.
There is plenty here to interest young visitors as well, with digital displays and electronic media, cartoon figures and beautiful sceneries. Children can also enjoy interactive historic and prehistoric activities and experiments in the cellar of discoveries. From making arrows to trying on a suit of armour, from face-painting with ochre to crafting a copper ring, with 22 activities on offer there is something to please everyone. Adult supervision is required for children visiting the cellar of discoveries.
Our permanent museum texts are only in Dutch but you can get a museum guide in EN/DE/FR at the front desk.
A fun museum and interesting museum to visit. A temporary exhibition (until the end of May 2021) shows you the world through the eyes of Van Eyck.
Geert Dankaerts
Image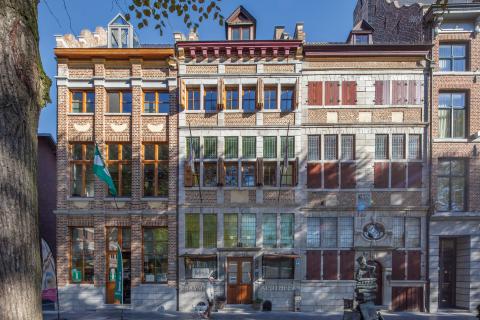 Opening hours
Saturday:
10:00-13:00, 13:30-17:00
Sunday:
10:00-13:00, 13:30-17:00
Entry prices
Ticket prices vary. For a list of prices, see